E-Shred Australia is committed to a cleaner and more environmentally sustainable world.
We recognize that all of our clients also have the same commitment.
Our mission is to facilitate this process for our clients.
We provide our services throughout Australia.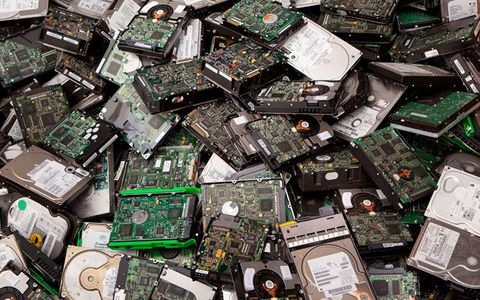 Your Data never leaves your premises.
We destroy it on-site
Our industrial shredding machines are installed in our Ford Transit Low Roof Vans and are therefore able to enter most office carparks including those underground.
Our shredding machines have their own power supply via an integrated generator setup.
It takes less than twenty seconds to shred a hard drive/SSD into hundreds of pieces.
We encourage our customer's authorized personnel to place the hard-drive/SSD into the shredder.
This is a 100% safe procedure.
Of course our staff will happily provide this service if required.